Dancers, Participate In 20th Sense's 'K to K' & Win!
Dancers, we have some really exciting news for you – 20th Sense is all set to host the first edition of  'K to K' a.k.a Kashmir to Kanyakumari, with the theme 'League of Dance Champions', on the 30th of December in the country's southernmost tip and one of the most beautiful coastal towns- Kanyakumari!
Aimed at nurturing the talents of our youth by providing them with a stage that offers absolute freedom of expression, K to K explores different art forms and art styles to not only celebrate the multi-talents of our society but to also promote them in the public sphere.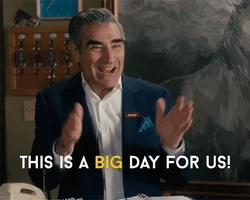 K to K 1.0 is dedicated to an art form that has been known to mankind for centuries- Dance.
Losing oneself to the beats of the song as you glide and swoon and slide is magic. It is the birth of a beautiful imagery painted through the work of your body, a much appreciated talent and art.
And so, K to K invites all the dancers to relish this day of fun and rollick dedicated to the world of dance. Not only do you get to enjoy the company of multiple talented dancers, like yourself, you also have the chance to win some big cash prizes! 20th Sense will be awarding Rs. 50,000 and Rs. 1,50,000 to Solo and Group dance winners respectively.
So make sure you grab this opportunity of a lifetime! Contact Team K to K now:
Phone Number: 9487303800
Email ID: ktok.20thsense@gmail.com
And stay tuned for more exciting details, because there is a lot in store!
By the ATKT.in Editorial Team.