This Week on IVM – Cyrusii, Jagga Jasoos, Prahlad Kakkar & More!
From India's biggest podcasting network, IVM Podcasts brings you a dose of great talk for your ears
only. This week on Cyrus Says, the two Cryuses (Cyrusii?) meet as former MTV VJ Cyrus Sahukar
drops in, on Geek Fruit, the boys dedicate the episode to Jagga Jasoos and on The Paodcast, we
discuss documentaries and virtual reality.. Also lined up is a chat with India's favourite ad-man
Prahlad Kakkar on Anything But Bollywood.
Check it out!
Cyrus Says: Ep. 180 – Cyrus Sahukar
The inimitable Cyrus Broacha talks about life in urban India, politics, sports, civic sense, traffic, kids,
food, and everything that matters. Mostly.
On this episode of Cyrus Says, we meet Cyrus Sahukar, former MTV VJ, comedian and actor, who
talks about how his room sharing experience with Cryrus Brocha and lots more.
Listen to Cyrus Says here.
Geek Fruit Ep. 81: Jagga and the Mystery of Disney India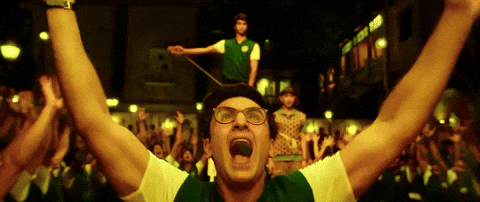 A show where estranged geeks from across India talk about the wonderful world of science-fiction,
fantasy and pop culture across movies, television, comic books and video games.
Hosts Tejas and Dinkar take a break from Hollywood to talk about Jagga Jasoos and how Disney
India has been faring. Also Shiamak Davar.
Listen to GeekFruit here.
Anything But Bollywood Ep. 4 – Prahlad Kakkar
Every week, filmmaker Neha RT talks to some of India's best creators and filmmakers about art,
cinema, and inspiration and pretty much anything but Bollywood!
In this episode of Anything But Bollywood, Neha RT talks to Ad filmmaker and entrepreneur
Prahlad Kakkar founder of Genesis Film Production Pvt Ltd and popular for his ad campaigns for
Maggi sauce (It's Different) and Pepsi (Yehi hai right choice baby).
Listen to Anything But Bollywood here.
The Paodcast: Ep. 74 Talking Movies
A fortnightly low down on Mumbai's food and culture scenes plus city secrets and neighborhood
gems.
On this episode of The Paodcast, hosts Pronoti and Amit talk to Pranav Ashar, the founder of
Enlighten, an organisation that screens world cinema and produces virtual reality films.
Listen to The Paodcast here.
We have many more awesome shows on the IVM Podcast App
on Android: https://goo.gl/tGYdU1
or iOS: https://goo.gl/sZSTU5
You can check out our website at http://www.ivmpodcasts.com/
Written by the IVM Staff
Edited by the ATKT.in Editorial Team