3 Reasons to Attend A Writer's Haven's 'The Wryte'
With only 1 day left for A Writer's Haven's 'The Wryte', our excitement level has gone through the roof.
Earlier we gave you a list of thing you'll find there along with a list of all the (amazing) performers that will be making an appearance but you probably already knew all of that. Today, we bring you 3 reasons why you definitely have to attend this refreshing change of an event.
A Platform for Your Masterpiece
The Wryte is an event that inspires some of the best poets to share their most exquisite piece of work specially written for the event – with all, a wonderful display about the power of expressions, articulation of expressions that will be truly wonderful, and more. Lots of wonderfully written poems and soul touching words will be expected to be rendered. Sounds good no?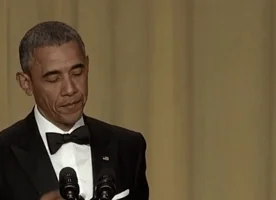 A Place to Meet New People
Individuals will be in an environment where they are encompassed by intriguing artists, and this prompts an expansion in their group of friends not only by number, but by nature as well. Through this occasion, the organisers are looking to bring together around three hundred individuals who cherish and are keen on verse and music. This naturally then is a fantastic opportunity to network amongst the most talented poets and musicians from the region and gain immensely from the experience.
The Perfect Ambience
Poets of all ages and genres covering a wide variety of emotions about love, life and relationships. Individuals will likewise be in an extremely quiet air that gives of simply the correct vibes. Apart from good food and fun, an environment fully charged with inspiration and emotion can be expected.
If these reasons are not good enough for you to want to attend The Wryte then we don't know what will.
Make sure to check it out tomorrow Classic Rock Coffee Co in Kalyani Nagar, Pune!
By The ATKT.in Editorial Team