The Rotaract Club of Jai Hind College Presents- The Streets!
For all the dancers out there, we have some amazing news for you. Two of your favourite days are coming up together on 29th April – Saturday and International Dance Day!
The Rotaract Club of Jai Hind College is renowned for its vibrant variety of projects that take place throughout the year, ranging from street plays for spreading social awareness to tongue twister competitions. But they don't just stop with that. Every year, they have a phenomenal street dance competition called – The Streets.
The Streets is one of the ten legacy projects of the Rotaract Club of Jai Hind College. This legacy event has been happening for the last five years, with each event being better than the last one. Joining this event will make you a part of RCJC's beautiful history. It's held every year on the 29th of April as a way to celebrate International Dance Day!
This street dancing competition will take place at Infiniti Mall, Malad this year. Previously, they have had this event at the well-known Palladium, High Street Phoenix and the Carter Road Amphitheatre, Bandra. So you can only imagine the huge scale this event is organized on!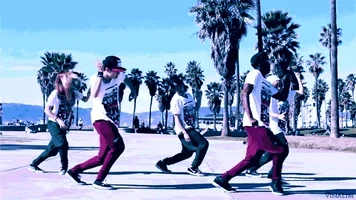 The Streets has talented crews participating from all over the city of Mumbai, eager to win and for their names to go down as a part of Rotaract's history. What's more? These dancers will be critiqued by a wide range of celebrity judges to make sure that the best crew wins! And you can be sure that the heat is only going to increase, what with the booming energy put in by the performances of 8 amazing teams. Getting a footfall of about 1,500 every year, this event is sure to be a success.
So, if you like to tap your feet and shake your head to the beat while watching some of the most fabulous dance performances, make sure you head down to Infinity Mall at 6 p.m. and be a part of the best dance battle ever!