3 Interesting & Unique St. Xavier's Malhar Workforce Traditions
One of the most awaited college festivals of the city, Malhar is back with a bang! The 38th edition of Malhar, the three-day extravaganza of St. Xavier's College, will be held from 12th-14th of August. For many years, this festival has been home to a powerhouse of talented students pouring in from across the country. This fest organised by an extremely untiring, dedicated and rather prodigious workforce has also developed a few traditions over the years. Here's a sneak peek into what goes on behind the scenes of the famous Malhar St Xavier's Festival!
Oh Massa Massa Massa
Brace yourselves right from the beginning as your ears will say hollaa to chants from the infinite Security Department. These officers who are guardians (not warriors) don't check you out but sure do justice to their name by getting everyone at the festival roaring their slogan in no time. One must look out for unsolicited dance parties at the dwaars, for the cheerleader volunteers won't mind entertaining you with their moves of joker..oops..we meant jagger!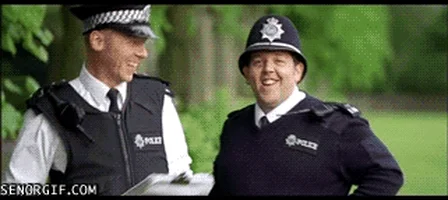 Who Let The Yells Out
Woooo Wooo Woooo!
You will not taste silence in the rooms because when it comes to loud roars and chants the Logs Department stands second. They fall in the league of John Cena because you can hear them way before you can see them. Being deaf doesn't make you dumb, but if you ever get to witness or participate in a Security- Logs Chant face- off you might have to pay a visit to an audiologist.
Card-o-Lates
Who doesn't like to get appreciated? This tradition is an exclusive one amongst the traditions of the workforce. Synonymous with Malhar for the students working at the festival, Card-o-Lates is a gesture of appreciation, affection, love and friendships, assiduously managed by the Hospitality Department. The tradition is quite simple-anyone in the workforce, from a volunteer to the chairperson, can send a Card-o-Late to anyone in the workforce. Yes, anyone. Distributed on the last day of the festival, these cards bring with them memories wrapped in chocolate and a bagful of memories to take home!
Malhar unfolds this weekend and it promises to be every bit spectacular! We'll see you there.
By the ATKT.in Editorial Team.