This Week On IVM – Travelling, Chocolates & More!
From India's biggest podcasting network, IVM Podcasts brings you a dose of great talk for your ears only.
This week on Cyrus Says we have travel geniuses Ambika Vishwanath and Hoshner Reporter, journalist Amit Varma breaks down property right on The Seen and The Unseen and as part of their special alumni series, The Oncourse Podcast discusses LSE. Also, lined up, is an episode of The Paodcast, in which they are talking about all things Indian chocolate! Check these out!
Cyrus Says Ep. 177 feat Hoshner and Ambika of The reDiscovery Project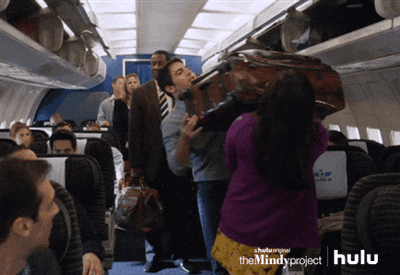 It's a definitive show where the inimitable Cyrus Broacha talks about life in urban India, politics, sports, civic sense, traffic, kids, food, and everything that matters. Mostly.
On this episode of Cyrus Says, travel junkies Hoshner Reporter and Ambika Vishwanath of The Rediscovery Project, open up to Cyrus about why they left their high-paying jobs to travel the length and breadth of India.
Listen to Cyrus Says here!
The Paodcast: Ep 72 – Choc-a- block
A fortnightly low down on Mumbai's food and culture scene, plus city secrets and neighbourhood gems.
On this episode, Amit Gurbaxani, Pronoti Datta and Purva Mehra of The Daily Pao share tasting notes on recently launched chocolate bars and truffles by Indian brands All Things, La Folie and Mosaic.
Listen to The Paodcast here!
The OnCourse Podcast. Ep.21: Alumni Series: London School of Economics & Political Science
Hosted by educational consultants and founders Alisha & Akhil, The Oncourse Podcast is India's foremost creative education company that aims to bridge the gap between formal education and real world skills.
On this week's episode of The OnCourse Podcast, an alum from the London School of Economics and Political Science gives us an insight about the International Relations undergraduate program and the exposure it brings with it.
Listen to The Oncourse Podcast here!
The Seen and The Unseen Ep. 26 – Right To Property
Hosted by Amit Varma, this show aims to examine both the seen and the unseen effects of public policy.
Constitutional expert Shruti Rajagopalan joins Amit Varma to discuss why the Right to Property is important, and the consequences of its being weakened in India.
Listen to The Seen and The Unseen Podcast here!
We have many more awesome shows on the IVM Podcast App
on Android: https://goo.gl/tGYdU1
or iOS: https://goo.gl/sZSTU5
You can check out our website at http://www.ivmpodcasts.com/
Written by the IVM Staff
Edited by the ATKT.in Editorial Team