"Halla Bol, Aur Muh Khol,
Disha Dikha, Aur Sabko Bata,
Iss Takat se logo ko Jaga,
Iss Takat se logo ko Jaga"
Nukkad Naatak has been used since long time to bring up the adversities of the society. It is a form of theatrical performance and presentation in outdoor public spaces without a specific paying audience. The organisers of Jamia Millia Islamia's Ecocracy 2017, presented a street play competition- Pukar. Students from different colleges in Delhi participated in this energetic event. Each team showing the different evils of society. Starting from patriarchy to child abuse and so on. But one of the team which stood out from the rest- PGDAV Evening college.
Their's was the only play which provided a solution to the issue rather than just stating the problem. In the circumstances wherein other teams probably ended with a blame-game, this team had the courage of acceptance. The strength to portray one's own fault and also correcting them.
On being asked about their theme, the only word which they mentioned summing up the whole idea was
"YUVA", the youth. This one word actually had a lot of weight to it. It carries the burden of the nation, and is also the pillar of tomorrow.
"What was the central idea of your theme?"
"We have many layers to this theme. Starting from Drugs to peer pressure,to societal pressure and so on. Aaj kal maximum log 'swag' ke wajh se galat raste par chale jate hai, hum unko apni individuality yaad dilana chahte hain. Koi agar low waist jeans pehnta hai toh wo classy, par agar koi salwar suit pehen le toh wo behenji, yeh hypocrisy khatam karni hai. We don't need to copy others, one can always had their own identity."

"So far how many runs have you done? And since how many years is the Nukkad team working?"
"Approximately forty runs so far. And the Nukkad team has just crossed the fourth year this time. We are new, but we are trying our best to give our hundred percent."
"How is the team formed?"
"We believe in new talents and giving opportunity to everyone. Thus, every year a new production house is made, and new students are selected. The senior students guide them and also take part in the plays."
"Any specific, catchy dialogue from your play?"
"Woh khun kaho kis matlab ka, jisme ubaal ka naam nahi,
Woh khun kaho kis matlab ka, jo aaye desh ke kaam nahi."

"What's the next step for you guys?"
"Trying to do better everyday, and performance at as many places as we can. Be it the streets or competitions, we want to make a difference and that is why we are here. We hope to get glory for our team.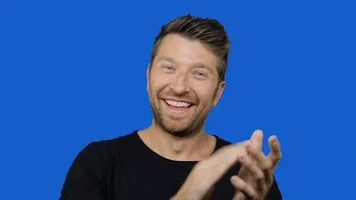 All the best to this amazing team from PGDAV Evening College for all their future endeavours, and we hope they keep spreading change wherever they go.
Dont forget to check out the other amazing events at Ecocracy.
Written by Lipi Bag.
For the ATKT.in Editorial Team.